St. Catherine's Carnival: Thank You's & Winners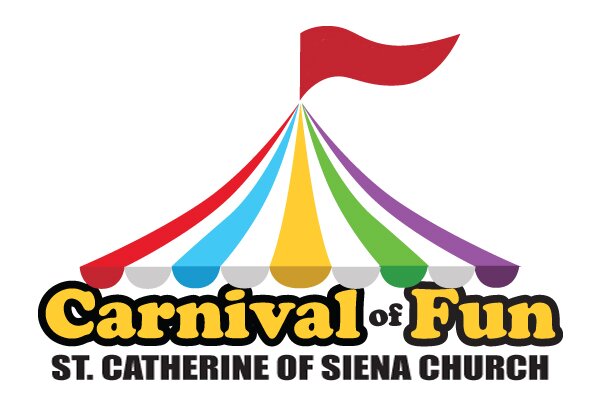 Thanks to everyone who made the 2019 Carnival of Fun a success!
We are especially grateful to our Carnival Committee who work throughout the year to prepare for this huge event. Without them the Carnival is not possible.
Fred Durante – Chairperson
Jim Coffey Steve Coffey
Cindy Busani Jane Laudonia
Betsy Parker Pam Sloane
Vince Heidenereich Jason Grippo
Irene Theriot Rhonda Morley
Liz Peldunas Eduardo Rodrigues
Alyson Falco Alex Nanai
Steve Strazza Annie Simpson
We are also thankful for our sponsors and for the many volunteers who gave of themselves to help during the week.
Click here for sponsor details. . .
* * * * * * * * * * * *
Thank you to everyone who purchased a raffle ticket or two in support of our parish fundraiser!
CONGRATULATIONS TO OUR 2019 RAFFLE WINNERS:
*$30,000 AMEX Gift Cards
Kathleen D.
*$5,000 AMEX Gift Cards
Nicole H.
*$3,000 AMEX Gift Cards
Lauren C.
*$500 Aux Delices Gift Card
Charles H.
*Mohegan Sun Getaway
Linda M.
*Giant Mountain Bike
Jeff D.


stcatherineofsienacarnival
StCatherineofSienaCarnival


New Mass Schedules: starting August 3-4
New Mass Schedules effective August 3 – 4
Beginning August 3 – 4, there will be new Mass Schedules at both St. Catherine of Siena and St. Agnes. Each Church will eliminate one Mass. St. Catherine of Siena will no longer have the 7:00 AM Saturday Mass in the Chapel and St. Agnes will no longer have the 5:00 PM Mass on Saturday. It is Fr. Platt's hope that as one parish we will all take the opportunity to celebrate the Eucharist with each other at both locations. We are one family of faith.

St. Catherine of Siena
Monday through Friday – 7:00 AM and 5:15 PM (Chapel)
Saturday – 5:00 PM

Sunday – 7:30 AM, 9:00 AM, 10:30 AM, 5:00 PM
St. Agnes
Sunday – 8:30 AM and 10:00 AM

Red Cross Blood Drive: August 16
The Red Cross will hold a blood drive in our Lucey Parish Hall on
Friday, August 16 from 10:00 AM to 3:00 PM
End of Summer Beach Mass, August 25
"All of nature is a canvas painted by God"
Come celebrate the beauty that God gives us and join us for our annual end-of-summer beach Mass.
Bring your beach chairs and your family to rejoice in the Lord.
We meet under the pavilion near the first concession stand (the one closest to the beach entrance).


Walking with Purpose: Register Now!
Visit here or e-mail Molly & Jill at This email address is being protected from spambots. You need JavaScript enabled to view it. to learn about WWP, the courses offered and registration.
We hope you will join this amazing women's Catholic Bible study in October!

Faith Formation Registration: early August
Registration for Faith Formation will open in August with our exciting new Pastoral Associates.
Stay tuned for more details coming soon!


Pastoral Associate of Administration and Faith Formation

Kate Noonan Glaser
Pastoral Associate of Youth Faith Formation
Catechists Needed
Catechists Needed for 2019-2020 School Year!
Please consider sharing your love for our Lord with the children of our parish.
For more information, contact the
Faith Formation office at 203-637-3661 X329.
SOCIAL SENIORS Save the Dates: September-November events
Frankie Pizarro, former lead singer of The Platters and FDNY First Responder for 9/11, will be performing with a live band and backup singers at the Grand Oak Villa. Family style meal. Cost is $96.00. Bus leaves St. Catherine's at 10:00 AM and returns about 4:30 PM.
Wednesday, October 9
Connecticut Lighthouse Cruise with a narrated sightseeing aboard a comfortable, climate-controlled, high-speed vessel. Lunch at The Steak Loft in Olde Mistick Village. Entree Choice in Advance. Cost $116.
Songs Across America at the Grand Oak Villa in Oakville, CT. Family style meal. Jimmy Mazz along with a female vocalist and live band present a musical tribute to all the great states he has visited over the years.
For further information about any of these events,
call Carol Weigold at 203-637-9619.


Online Giving: This Summer
Going away this summer?

St. Catherine of Siena offers Online Giving and you can use it to make your offertory donation from anywhere!

Online Giving allows you to easily make donations, payments, and pledges via your smart device or computer to your church back home.
Your support during summer months helps grow and sustain our parish all year long and is sincerely appreciated!
Take the Simple Way to Support your Parish!


Faith Formation Celebrates: Scholarship Recipients
Congratulations to our 2019 St. Catherine's Scholarship Recipients!
Care for the Sick and Aging
"I was sick and you visited me. . ."
If you or someone you know is homebound or going to be in the hospital and would like
Confession, Holy Communion or Anointing of the Sick, please call the Rectory: 203-637-3661.

Just because you cannot make it to Mass, it does not mean you should be separated from
the beautiful graces of the Sacraments and your St. Catherine Family of Faith.
St. Catherine's on Facebook
Exciting things are happening at St. Catherine's, so be the first to know!
"Follow" us on our new Parish Facebook
page
: